The Leader in Digital Title
Mainspring Services is a software and services company that specializes in the title and escrow industry. We are the creators of titleLOOK®, a title automation platform that is revolutionizing the digital title process.

Request a Demo
About Us
We are the Creators of
We are the creators of
titleLOOK®
, the new standard for title commitments and preliminary reports. Using reports exported from any title production software, the
titleLOOK®
platform hyperlinks all supporting documents, inserts coversheets and maps, creates the title summary automatically, and publishes a mobile-responsive format all within seconds. API integrations to the data and documents referenced within the title report are also available upon request.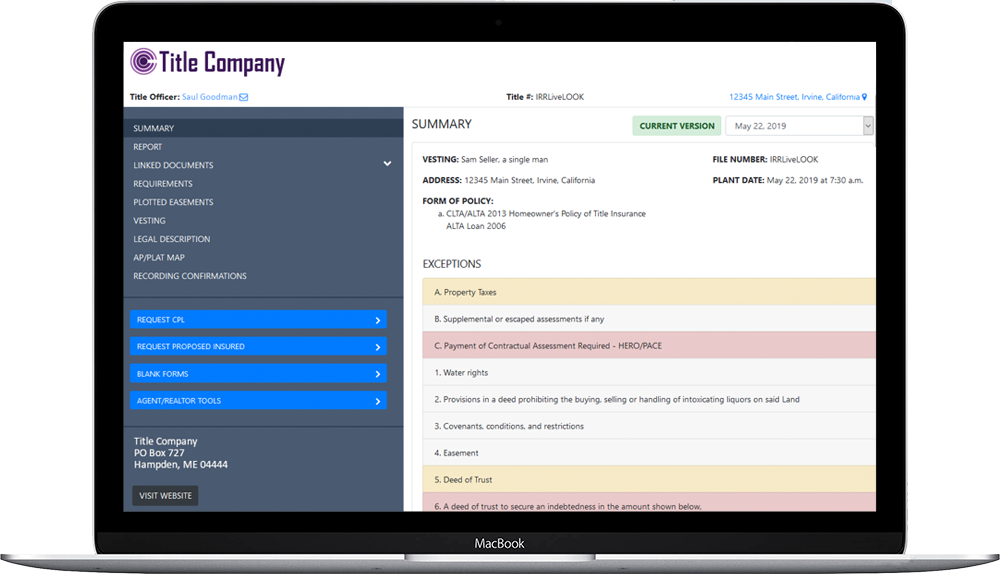 Consultation
Put our experience to work for your organization. Our talented team offers a wide array of specializations and expertise. Whether you need to evaluate and adapt your workflow, processes, systems or software, Mainspring Services is available to help.
Integration
We are experts at integrating your workflows together. We aim to reduce extra steps and create seamless automation. From document solutions to third-party production software, we help ensure your systems are working together and working for you.
Reporting
We offer custom reporting solutions that help alleviate manual processes. In the title industry, these reports deliver valuable analytics and insight into our customers' business and frees up time previously devoted to manual report generation.